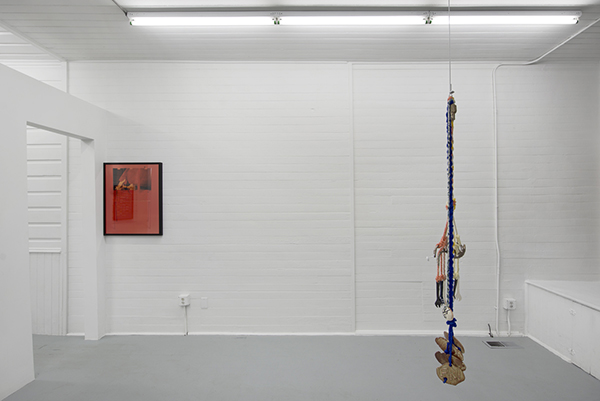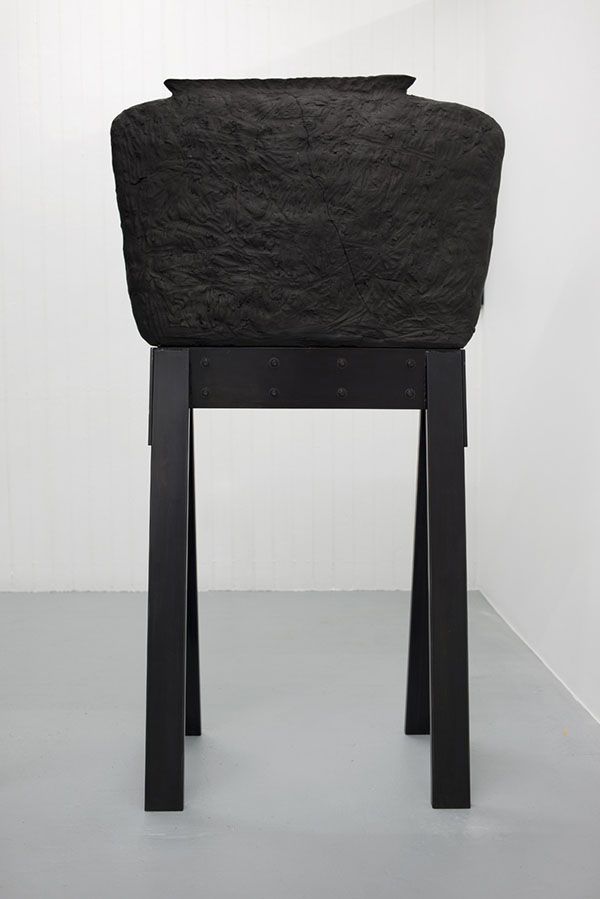 Katy Cowan
Sara Cwynar
Elizabeth Jaeger
Willa Nasatir
as if form were some pitcher

May 21–July 1, 2017


Including artworks by two sculptors and two photographers, the exhibition as if form were some pitcher takes its title from an essay by deep image poet Diane Wakoski, and her assertion that twentieth-century poetry can no longer be thought of only in terms of form. "as if form were some pitcher we pour our contents into... as if form were some physical thing instead of something conceptual." If Wakoski's methodology were applied to the visual, it would echo a slippage between genres by artists, mimicking an allowance for things to represent a mutiplicity of meanings. Let's eradicate the desire for classification; it's all the same – let's pour it all together.

Sara Cwynar's photographs cull from the barrage of images that are collected throughout every day, entering them into her own lexicon. In Cut (from Picturing the Times of Your Life), Cwynar has utilized a found image; printed and set up a studio still life, the image is connected to new objects and materials in her studio. This process takes the image "out of the shared-image world and into a space for more personal, often very obsessive intervention."

In the photographs of Willa Nasatir, objects are arranged and propped while texture and refracted light collapse the photographic space. Her arrangements are improvised; materials and objects plucked from both recognizable and unfamiliar sources are brought into the moody, dark compositions. In Crime #3 (Suit), a suit jacket, shirt, and tie are neatly folded and soaked by spiraling garden hose. Layers of bent light and shadow obscure the image, filtering over the scene.

Katy Cowan's casts of objects found in the artist's studio are both literally and conceptually bound to the materials and processes of art-making; colored chalk, ceramic stoneware, bronze, oil paint, and fabric dyes join casts of studio tools and blocks of concrete. In Calendar and Wrenches and Day to Dusk Variation, a gradient of orange and yellow dye-soaked braids knot and tether plaster wrenches to a dangling donut. Ropes of varying thicknesses and colors meet, wrapped around a bronze form at the top of the sculpture. Materials and tools deny functionality in favor of their new place as coy assemblage.

Two towering vessels, Elizabeth Jaeger's Jack Jaeger (Vessel I) and Jack Jaeger (Vessel II), are named after the artist's grandfather. Their tactile, blackened surfaces concave and convex with each mold, pinch, and press of the hand. Viewed from the front, the vessels appear deep and spacious, yet from the side, their flattened form is revealed. With only a sliver of entry where the containers once opened, the vessels, like Cowan's cast wrenches and crowbar, refuse function.